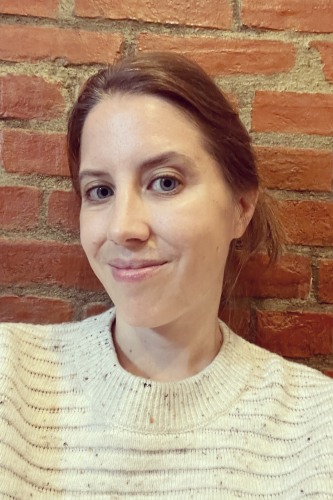 Christina Gilligan
J.D., Harvard Law School, 2014., B.A. English, Indiana University, 2011., B.S. Public Policy Analysis, Indiana University, 2011.
Research Interests
Colonial and Postcolonial Studies, Gender and Sexuality Studies, Literary and Cultural Theory, Queer Theory/Gay and Lesbian Studies, Race and Ethnicity, Romantic and Victorian, Studies in the Novel
My research interests include the nineteenth-century British and Anglophone novel, theories of the novel, feminist theory, critical race studies, law and literature, and psychoanalysis. My dissertation project, "Readerly Identification from Austen to Hardy," explores identification as a key site of anxiety and innovation for the realist novelists of nineteenth-century Britain, including Jane Austen, Charlotte Brontë, George Eliot, and Thomas Hardy. While critics have long associated the nineteenth-century novel with an uncritical encouragement of identification, the identificatory engagements of Britain's realist authors were marked by ambivalence and instability. Indeed, the project argues that the questions it poses about the pleasures, limits, and power of identification, as well as its suitability for specific aesthetic, ethical, and political projects, were also open questions for these authors—questions with which they attempted to grapple through formal experimentation and shifts in their novelistic projects. My research is currently supported by the 2022–2023 interdisciplinary opportunities fellowship hosted by the Pembroke Center for Teaching and Research on Women at Brown University and was previously supported by the 2021–2022 graduate fellowship at the Cogut Institute for the Humanities.
Courses Taught:
As Teaching Assistant:
ENGL0710W Readings in Black and Queer with Prof. Kevin Quashie (Spring 2019);
ENGL0710N Fitzgerald, Hemingway, and the Lost Generation with Prof. Stuart Burrows (Fall 2018)
Pembroke Center for Teaching and Research on Women, 2022-2023 Fellow
Cogut Institute for the Humanities, 2021-2022 Graduate Fellow