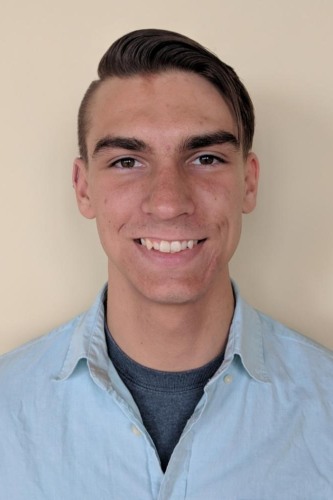 Geophrey O. Darrow
B.A. English, Wofford College, 2017., M.A. English, Wake Forest University, 2019.
Research Interests
Colonial and Postcolonial Studies, Gender and Sexuality Studies, Literary and Cultural Theory, Medieval, including Old English and Middle English, Poetry and Poetics, Queer Theory/Gay and Lesbian Studies, Renaissance and Early Modern
My research interests generally gravitate toward early modern poetics with a focus on the construction of gender and sexuality in the period, particularly vis-à-vis the emergence of early capital and early colonialism. My methodology includes the utilization of queer and psychoanalytic theories to interrogate how the changing sexual and social norms of early capital, and structures of power more generally, are both inscribed upon and resisted by the subject. For this reason, I am especially interested in questions of religious and erotic mysticism, prophecy, and law. My broader interests also include the history of magic, women's literary history, and the history of the epic and the sonnet as poetic forms.
"A League of Extraordinary Women: An Introduction." A Guide to Printed Books by Women in Z. Smith Reynolds Library, Wake Forest University. Print.