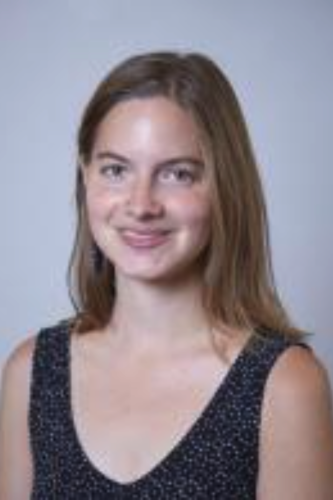 Hilary Rasch
B.S. Journalism, Northwestern University, 2012., M.A. English, Columbia University, 2014.
Research Interests
American Literature and Culture, Queer Theory/Gay and Lesbian Studies, Gender and Sexuality Studies, 20th-Century and Contemporary, Race and Ethnicity, Disability Studies, Performance Studies
Dissertation
Holding Care in the Hold
My dissertation, called The Leftovers, attends to creative works by a handful of contemporary mostly non-white and disabled North American activist-artists from the feminist anti-violence movement, AIDS activism, prison abolition work, housing justice, and the harm reduction movement. This project turns to these works to explore how they are thinking through an idea of and creating material practices of "belonging-without-possession." This idea and the practices of "belonging-without-possession" that anchor the project are imbued with a kind of critical disability ethic that offers shelter from the "trash state," where the trash state is basically racist-ableist institutional logics of disposability and property-making.
Courses Taught
ENGL 200: Plague Art: From the Black Death to AIDS, Spring 2019.
ENGL 900: Critical Reading and Writing I: The Academic Essay, Fall 2018.