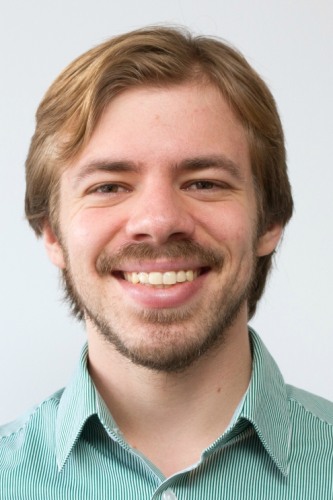 Stephen Taylor Marsh
M.St. English and American Studies, University of Oxford, 2015., B.A. Literature, Yale University, 2013.
Research Interests
American Literature and Culture, Digital Humanities, Queer Theory/Gay and Lesbian Studies, Literary and Cultural Theory, History of the Book, 20th-Century and Contemporary
Stephen is a doctoral candidate in English at Brown University. His research focuses on the theorization of democracy and individualism as rhetorical and narrative forms in the literature and criticism of the twentieth century United States. His dissertation, "Concerning 'The Bright Future of All Humanity': Liberal Criticism and the Soviet Union in the Twentieth Century," argues that mid-twentieth century American liberal literary critics develop a distinctive idea of the individual in society in direct reception of, and response to, the state ideology of the Soviet Union. He is also interested in digital humanities (especially digital archiving and web preservation), the (post)modern novel, life writing, and critical theory.  In the 2017- 2018 academic year, Stephen held a Mellon Graduate Fellowship in Collaborative Humanities, administered by the Cogut Institute for the Humanities at Brown.
Courses Taught:
ENGL0200 Thinking in Dark Times: Crisis and the Literary Imagination (Fall  2018)
ENGL0900 Critical Reading and Writing I: The Academic Essay (Spring 2019)
"Self-Sacrifice in the Autobiographical Narration of David Foster Wallace's The Pale King." Biography, vol. 39, no. 2, pp. 111-128.
"The Other at the Origin: Responsibility, Difference, and the Consolidation of the Subject in Jacques Derrida's Introduction to the Origin of Geometry and The Gift of Death." Madison Journal of Literary Criticism, vol. 3, no. 1, 2013, pp. 60-73.