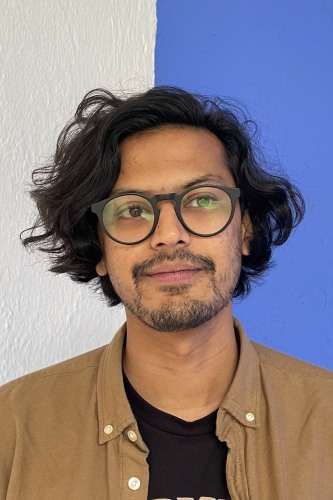 Arnav Adhikari
B.A. Literary Studies, Middlebury College, 2016.
Research Interests
Colonial and Postcolonial Studies, Literary and Cultural Theory, 20th-Century and Contemporary, Film and Media, South Asia, Race and Ethnicity, Studies in the Novel
My research interests lie at the intersections of postcolonial theory, intellectual history, and visual culture. Examining, in particular, the "politics of temporality" with reference to 20th-century South Asia in a transnational frame, my planned dissertation project explores practices of anticolonial being, and how engagements with time–revolutionary, diasporic, religious—offer ways to reconsider forms of collective life. At Brown, I've held fellowships from the Center for Contemporary South Asia and the Cogut Institute for the Humanities. Previously, I was an editorial fellow at The Atlantic, and an associate editor at PIX, a photography publication based in New Delhi, where I worked on multiple curatorial projects as well.