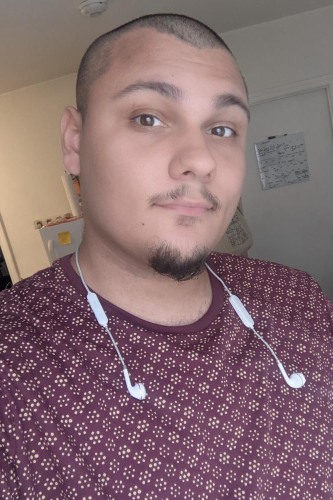 Christopher M. Lasasso
A.A. Liberal Arts, Kingsborough Community College, CUNY, 2015., B.A. English, Brooklyn College, CUNY, 2019.
Research Interests
Colonial and Postcolonial Studies, Literary and Cultural Theory, Race and Slavery, Renaissance and Early Modern, Transatlantic Studies
In my research I consider how early modern English dramatic and poetic works conceptualize the maritime world and its varied cultural meanings. I draw on ecocritical, post/ante/anti-colonial, and posthumanist perspectives to consider questions about maritime disaster and salvation as they relate to sixteenth- and seventeenth-century shipwreck and shipwreck narratives. With some of my primary methods being close-reading, formal analysis, and historiography, I examine the historical-material event of shipwreck and the textual representation of shipwreck narratives through distinct, albeit interrelated interpretive modes. At the heart of my inquiry lies my fascination with the Atlantic as an analytic that enables my thinking through, across, and between early modern England and an early colonial Caribbean. My work attempts to maneuver across an array of political, cultural, and social relations made and unmade through an understanding of the ocean as a three-dimensional, material, and historical site.