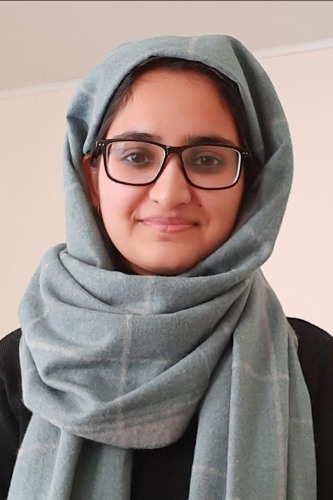 Ifrah Javaid
M.Phil. English, Jawaharlal Nehru University, Delhi, 2018.
Office: 70 Brown St., Rm. 409
Office hours: Fridays 12:00-1:00
Research Interests
Colonial and Postcolonial Studies, Literary and Cultural Theory, Studies in the Novel, 20th-Century and Contemporary
I'm interested in less-sovereign states of the self. In attending to forms of subjectivity, I seek to understand their relationship with ethical and political thought. I've found literary fiction, contemporary philosophy and studies of religion as helpful sources for thinking through these questions.