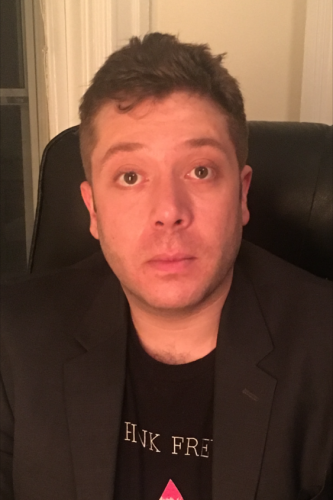 Ilan Ben-Meir
B.A. English, Yale, 2012., M.Phil. Screen Media and Cultures, Cambridge, 2014.
Research Interests
American Literature and Culture, Literary and Cultural Theory, Poetry and Poetics, Studies in the Novel, 20th-Century and Contemporary, Media Theory
My research focuses on post-digital textuality; that is, both how we are using new media to make verbal art, and how print and photographic media are responding to and representing the influence of digital technologies on our lives. I am also interested in experimental fiction and contemporary poetics, as well as literary and cultural theory.