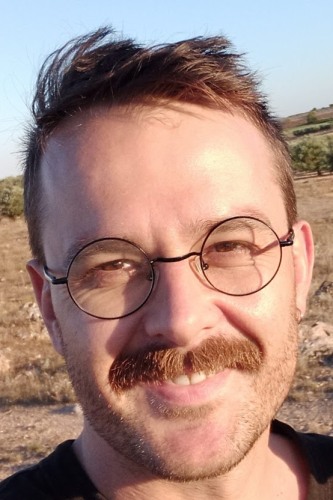 Jack Quirk
M.A. Literary and Cultural Studies, Carnegie Mellon University, 2018., B.A. English (Hons), University of Melbourne, 2013., B.A. English, University of Western Australia, 2012., L.L.B. University of Western Australia, 2012.
Research Interests
Colonial and Postcolonial Studies, Literary and Cultural Theory, Studies in the Novel, 20th-Century and Contemporary, Law and Literature, Jurisprudence, Race and Ethnicity, Legal Theory
I work on Anglophone modernist literature, law, and critical theory.
Before coming to graduate school I worked as a lawyer for a few years in Australia.
Courses Taught
As Instructor
ENGL 0900 Critical Reading and Writing (F21)  
As Teaching Assistant
ENGL0511C Fantastic Places, Unhuman Humans (S21)
ENGL0101A Independence and Modern Literature (F20)
"The Potentiality of Paralysis in Joyce's 'Counterparts.'" Journal of Modern Literature, vol. 45, no. 2, 2022, pp. 136–57.
Review of Modernism and the Meaning of Corporate Persons, by Lisa Siraganian. Law, Culture and the Humanities, vol. 18, no. 1, 2022, pp. 252–55. 
"Adverse Possessions: Legal Representation and the Settler-Colonial Image." Modernism/Modernity Print Plus, September 23, 2021. Web. 
Review of Metaphors of Confinement: The Prison in Fact, Fiction, and Fantasy, by Monika Fludernik. Law, Culture, and the Humanities, vol. 16, no. 3, October 2020, pp. 501-503. Print.
Review of A Death of One's Own: Literature, Law, and the Right to Die, by Jared Stark. Law & Literature, vol. 32, no. 2, March 2020, pp. 303–6. Web.
(with Julian R. Murphy) "Whose Country? Colonialism and the Rule of Law in Sweet Country and Charlie's Country." Law, Lawyers and Justice: Through Australian Lenses, edited by Kim D. Weinert et al., Routledge, 2020, pp. 42–58. Print.
English Graduate Student Essay Prize, 2021