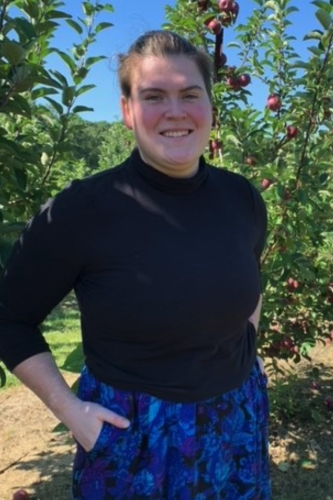 Prudence Ross
B.A. English & Economics, Brandeis University, 2020.
Research Interests
Colonial and Postcolonial Studies, Literature and Cognitive/Psychological Science, Medieval, including Old English and Middle English, Poetry and Poetics, Renaissance and Early Modern, Trauma Theory, Science Fiction
My research is focused on the methods through which discontinuity is challenged, explored, and represented in literature. Through the lens of trauma theory, I seek to understand how fracture (religious, historical, psychological) both informs and is informed by textual elements such as genre and narrative. While my primary focus is on fragmentation arising from religious and political conflict in the Early Modern and Renaissance periods, I have also taken an interest in these phenomena as they operate within Science Fiction and postcolonial texts.