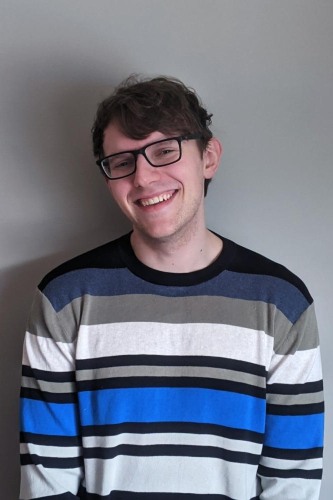 Scott Jackshaw
B.A. English and Creative Writing, University of Alberta, 2019.
Research Interests
Gender and Sexuality Studies, Literary and Cultural Theory, Poetry and Poetics, Queer Theory/Gay and Lesbian Studies, Race and Ethnicity, 20th-Century and Contemporary, Political Theology, Black Studies, Indigenous Studies, Continental Philosophy
My research convenes queer theory, black studies, and political theology to analyze configurations of difference, embodiment, and being in contemporary poetry and performance. I am interested specifically in poetry as a way of performing theoretical inquiry and in the possibilities that research-creation and formally innovative poetry present for thinking and being. My poetry has appeared in a number of literary journals, including The Capilano Review, CV2, Hart House Review, HELD, and PRISM international.
"Mourning worlds: A review of Prageeta Sharma's 'Grief Sequence.'" Jacket2. December 2020.

"On David Dowker's 'Mantis.'" The Capilano Review 3.38, June 2019.