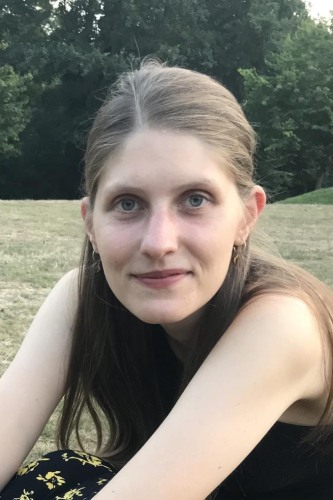 Ula Rutkowska
B.A. English and Political Science, Brandeis University, 2015., M.Phil. English, University of Cambridge, 2016.
Research Interests
Colonial and Postcolonial Studies, Race and Slavery, Studies in the Novel, 20th-Century and Contemporary
My research is on modern and contemporary British and postcolonial literature. Broadly, I work at the intersection of literature and politics, and focus on the political function of the novel. My dissertation is on the rhetorical conflation of home and nation in British politics from the end of World War II to the present-day. I argue that home has been politicized in the name of national security so as to mobilize anti-immigrant sentiment. A turn to the novel is essential to dismantling a political metaphor, as it is a form that fundamentally operates in the metaphorical realm. "Home" cannot exist solely in the past, and I try to redefine the meaning of home so that it is possible to imagine how it might be possible to rebuild one, something which is necessary in a world in which war, violence, and environmental degradation have turned statelessness into a norm.
Courses Taught:
Instructor:
ENGL0200H The Last Eighteen Years: Literature and Conflict in the 21st Century
ENGL0900 Critical Reading and Writing I: The Academic Essay
Co-Instructor:
CEEL0931 Best Frenemies? Cultural Narratives of Female Friendship in Literature and Film
Teaching Assistant:
ENGL0100M Writing War
ENGL0100J Cultures and Countercultures: The American Novel after World War II